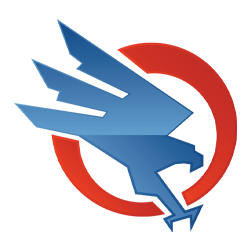 KBAT was established in March 2011 as a limited company in accordance with the Turkish Commercial Code and operates in İLKBAHAR MAH. 612.CAD NO:12/1 06550 ÇANKAYA /ANKARA
It employs trained and experienced personnel in the import / export and defense industries in the civil and military sectors.
KBAT carries out sales representative, agency / representative and consultancy activities of global companies that have market share in defense industry worldwide. In addition, it provides technical support and consultancy services to government agencies, defense industry, companies and civil aviation authorities. It strives to meet long-term needs instead of meeting the short-term needs of institutions.
KBAT provides a wide spectrum of materials, products, services and technical support / consultancy to the Ministry of National Defense, defense industry companies and civil aviation authorities. In addition, KBAT has the necessary industrial experience in getting complex business connection involving co-production, offset and mutual trade. KBAT also acts as an importer / exporter and distributor when required.
KBAT, which has both NATIONAL SECRET and NATO SECRET Facility Security Clearance Certificate, generally operates in the following areas.
5

Electronic Warfare

5

Unmanned Land Vehicles

5

Underwater and Marine Systems

5

CBRN and Ballistic Protection Materials

5

Ammunition and Weapons
5

Integrated Logistics Support

5

Technical Support / Consultancy

5

Training

5

Representation
Our Vision
Our vision is to be the first company that comes to mind in our main business areas by following the principle of continuous improvement, meeting the customer expectations at the best level, preserving the national interests both with the institutions we work with and our customers.
Our Mission
As KBAT, our aim is meeting service requirements such as technical support, consulting, training, integrated logistics support in the shortest time in the best way with the most cost effective methods.
We also aim to maximize market shares for the companies we represent.
5

To be reliable and honest

5

Legal and regulatory compliance

5

To contribute to national technological independence

5

Valuing staff

5

To value human, nature and environment

5

To provide quality service and products

5

Being open to change and development

5

Valuing knowledge